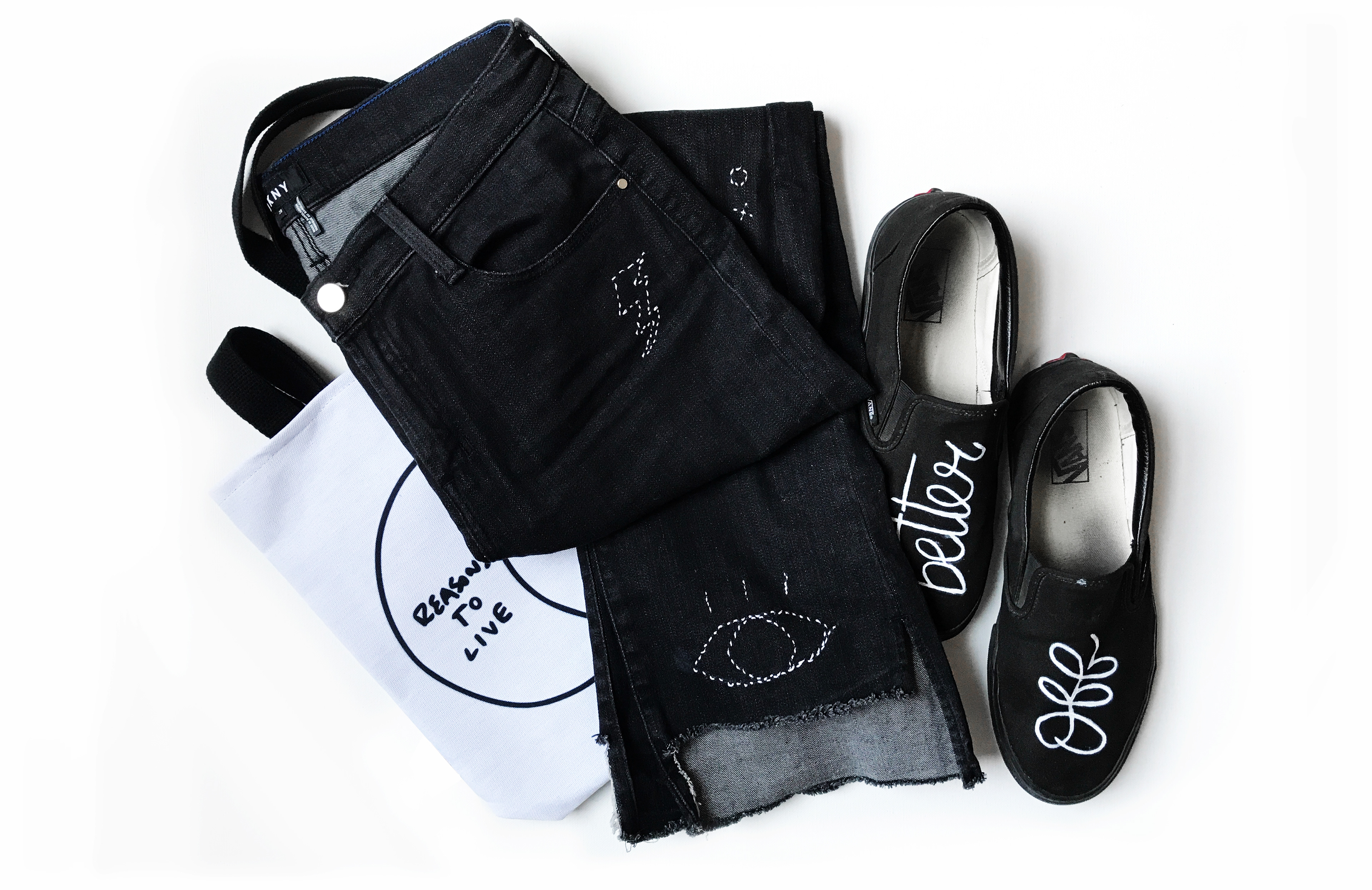 Ongoing greyscale custom clothing series, inspired by daily truths in my life. All detail work is handmade with and from various origins, stories, designs and art mediums.
01: WATCH YOUR STEP
Twill embroidery on black denim pants. Sewn in by hand. Ankles are exposed on the front of the pant leg to complement the eye graphics. Smaller icons are always embroidered over time.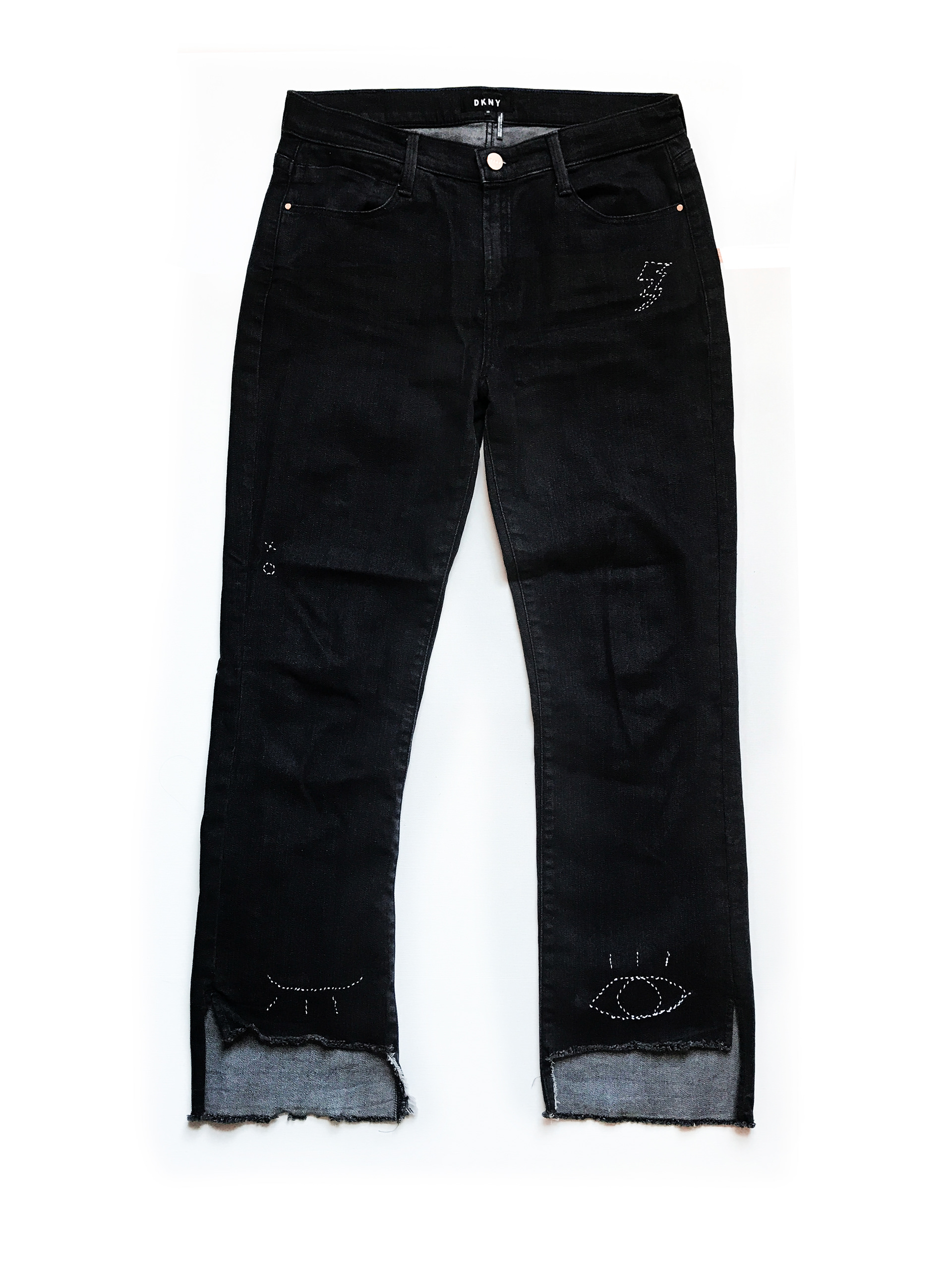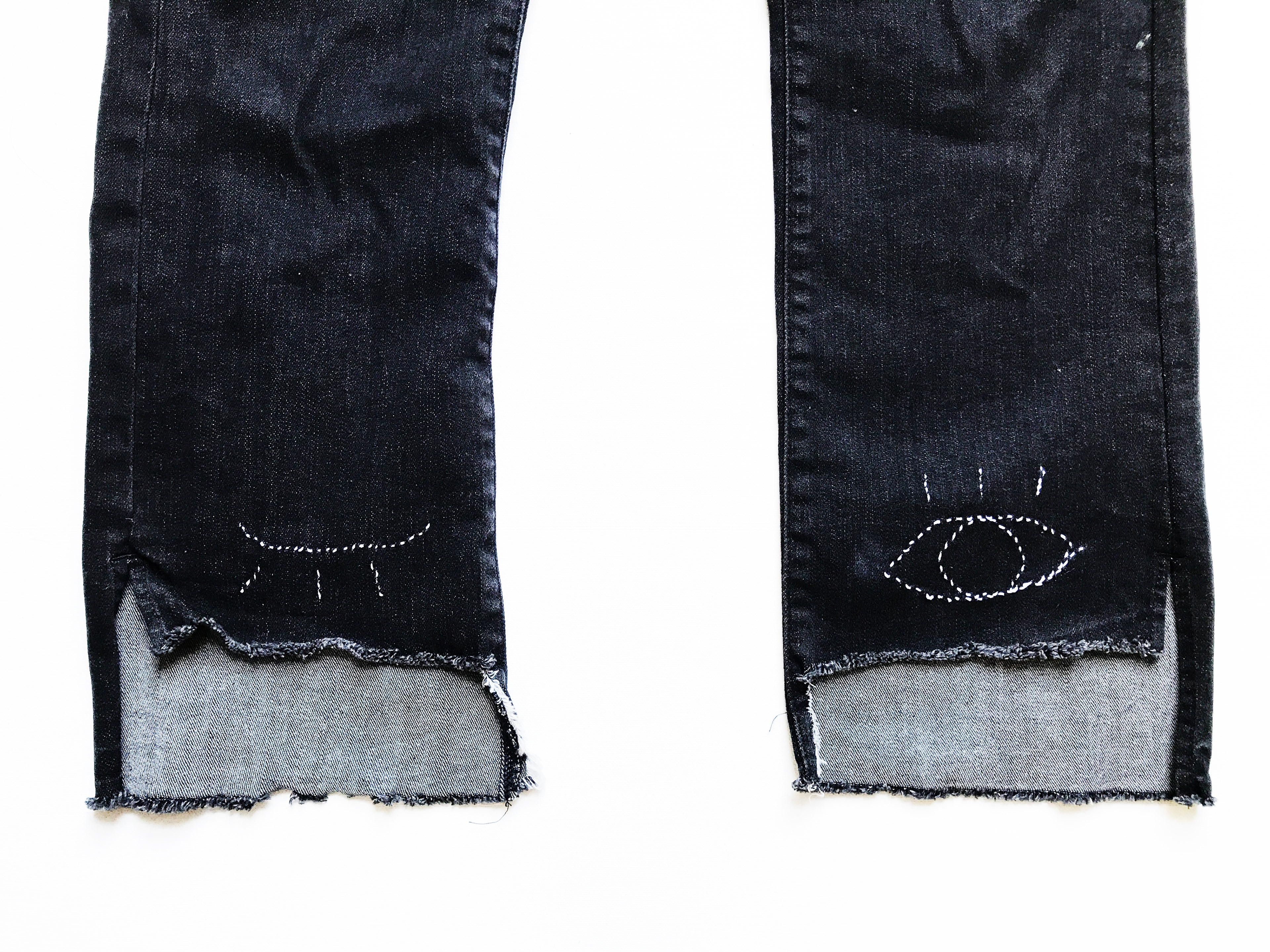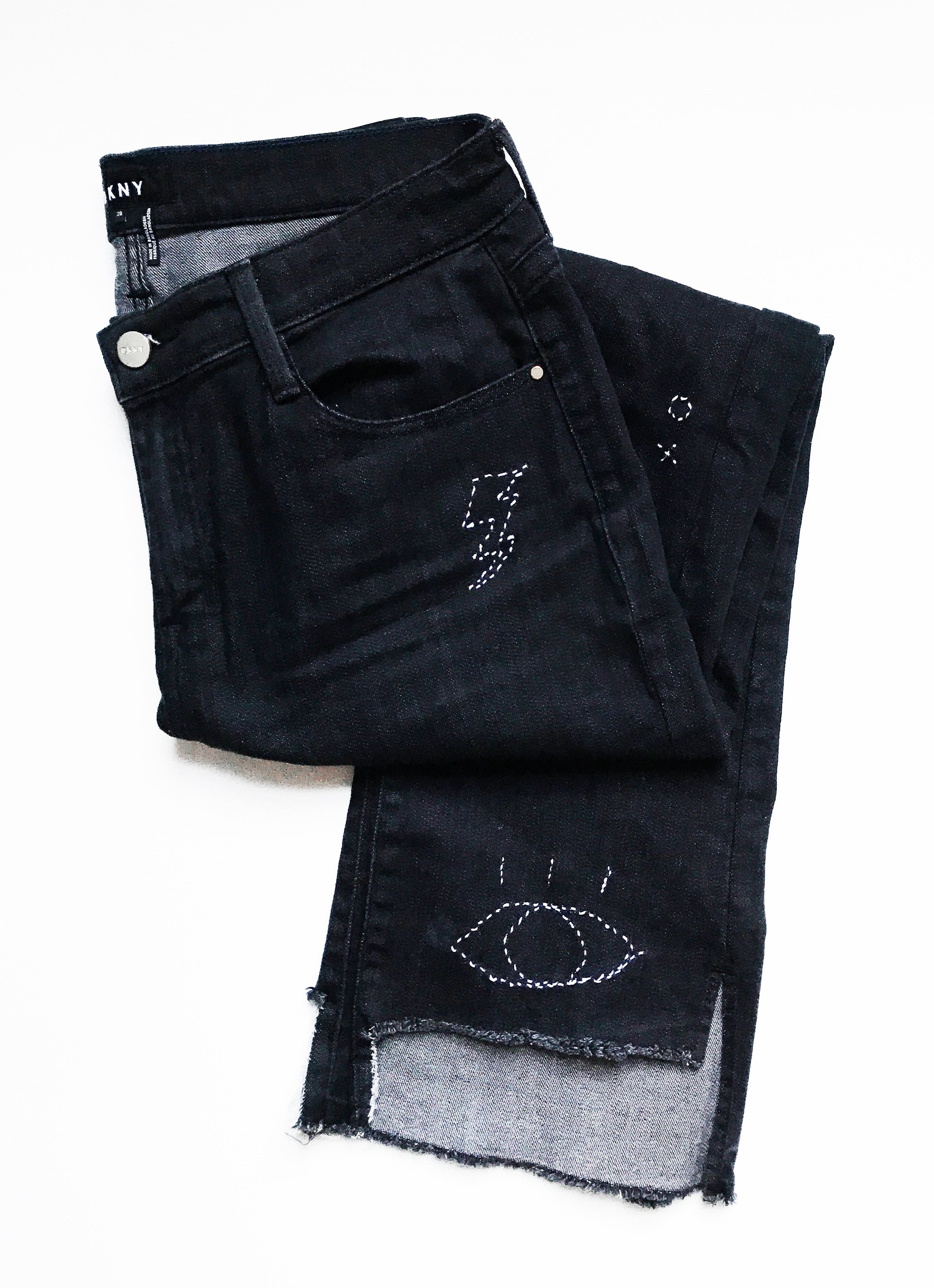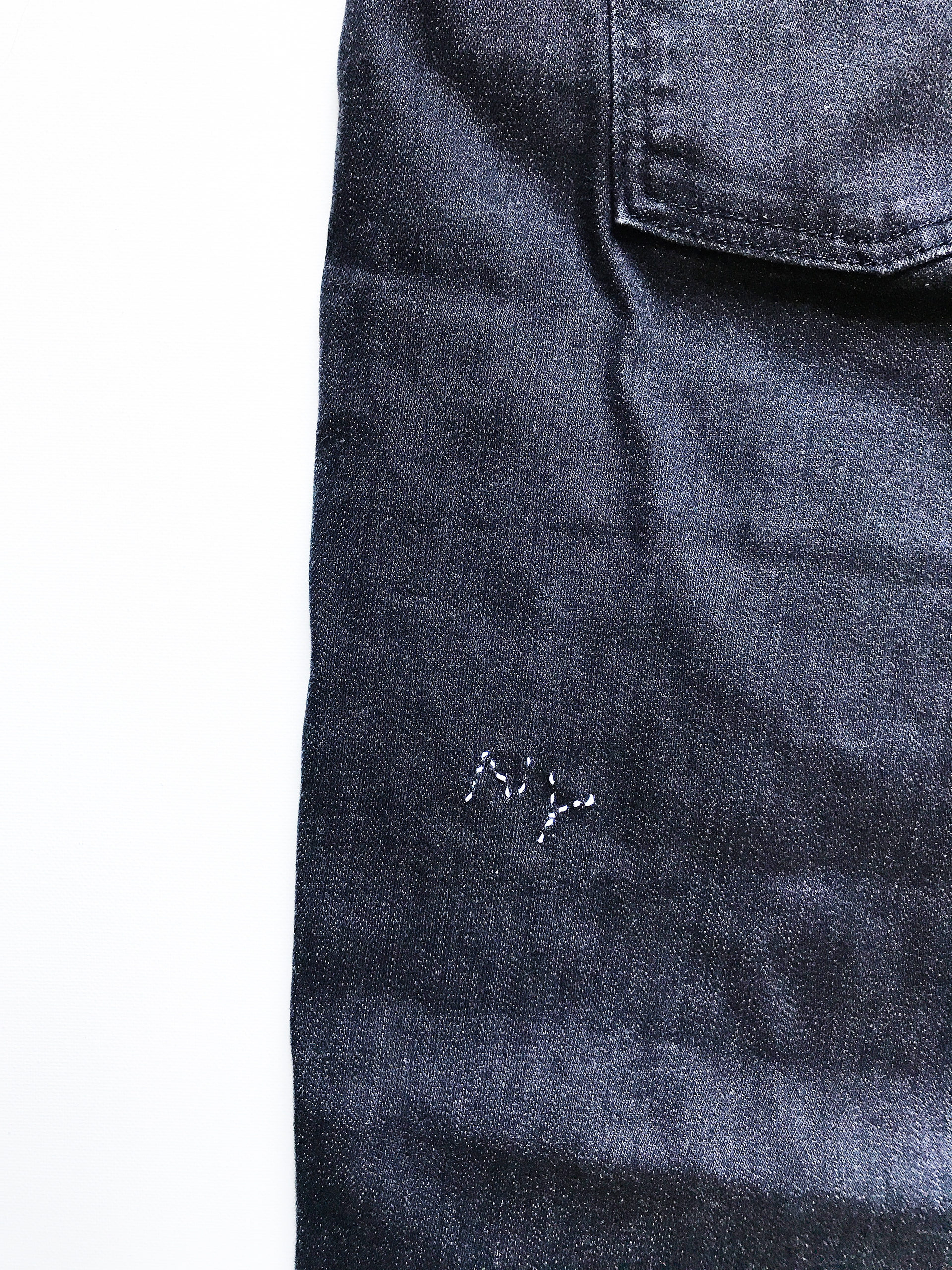 02: BETTER OFF
Freehand hand lettering with white acrylic paint. A reminder on a journey to keep going, but also kick your shoes off occasionally.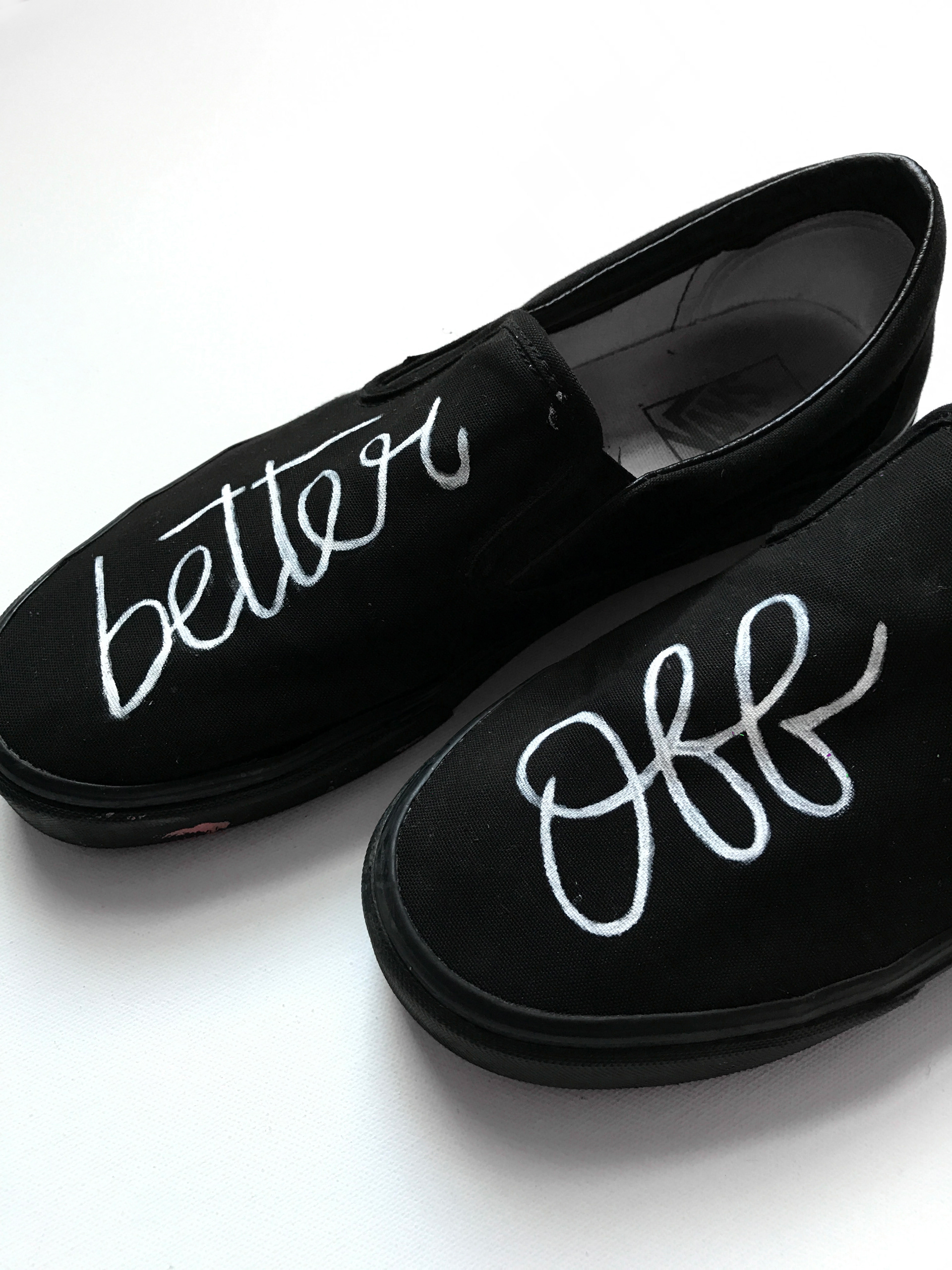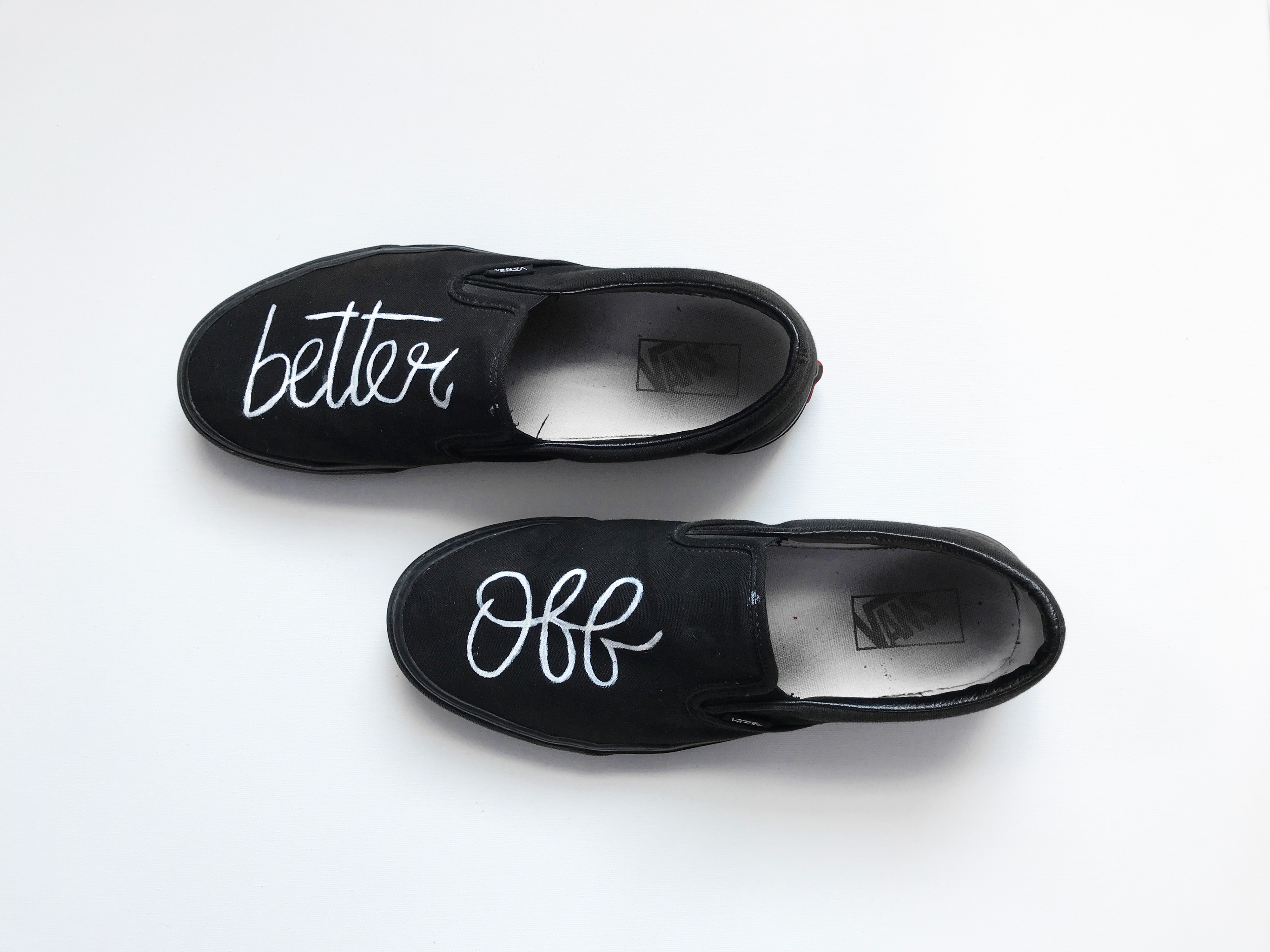 03: REASONS TO LIVE HERE
A tote bag to rival the ubiquitous New Yorker tote bag featuring the struggles we all love to face by choosing to live in the greatest city in the universe.