I wrote, designed and formatted the Rona font into a working opentype font during my self-isolation from COVID-19 in NYC. This font is available to anyone who emails me with a receipt of a donation in their name, of any amount, to any healthcare service/nonprofit, hospital, or local business of their choosing that is either impacted by or is helping to fight the spread of COVID-19.
This is my first working font released to the public.
The letters were hand drawn with a brush pen and edited in Adobe Illustrator.
The font was programmed using FontSelf. Version 1 includes the english alphabet, numbers, symbols, punctuation and accent glyphs. Version 2 to include accent alphabetical letters and distributed to all Rona users in a later update.
2020 WINNER: "THE SIDE SHOW" SHORTLIST FOR SOCIAL GOOD
Awarded for high honors of a side project made to inspire social good.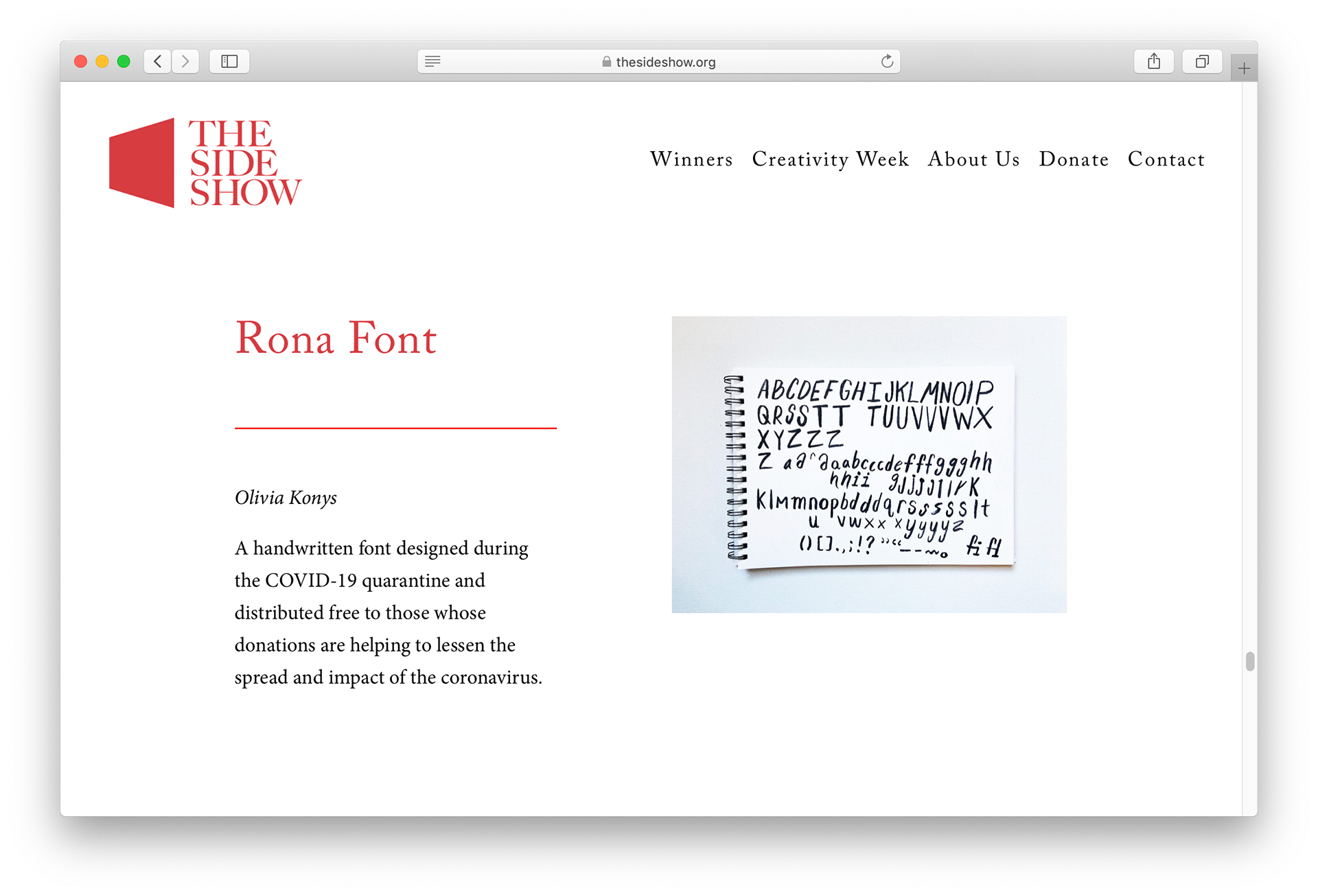 RECOGNIZED BY MONOTYPE
A world-renowned font foundry.